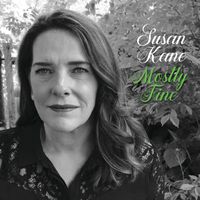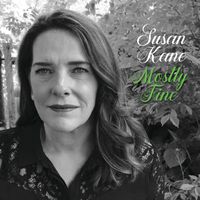 Lyrics
WORN OUT LINES SUSAN KANE & FRED GILLEN, JR.

I NOTICED YOU ALONE IN THAT CORNER, I WONDER IF YOU'D LIKE TO TALK TO ME
I MAY LOOK ROUGH AND TUMBLED, BUT I'M HOUSEBROKE AND I'M HUMBLE
A GENTLE GENTLEMAN OF THE OLD SCHOOL.

YOU SAY THAT YOU LIKE MY PATINA, IT'S THE FINEST THAT YOU'VE EVER SEEN.
IF THAT IS YOUR BEST LINE, DID YOU SEE THAT EXIT SIGN?
DON'T LET THE DOOR HIT YOU ON YOUR WAY OUT.

SITTING IN THE GLOW OF THE OLD JUKEBOX, TRADING WORN OUT LINES LIKE TWO OLD FOOLS
WE CAN'T SEEM TO GET OUT OF OUR OWN WAY, MAYBE WE'RE NOT READY FOR THE TRUTH.

THEY SAY EXPERIENCE IS THE BEST TEACHER, I'VE BEEN DOWN SOME ROUGH AND ROCKY ROADS
BUT THERE'S FIRE IN ME STILL, AND I'LL GIVE YOU SUCH A THRILL
THE LIKES OF WHICH YOU HAVE NEVER KNOWN.

IT'S PLAIN TO HEAR THAT YOU HAVE DONE YOUR HOMEWORK, AND YOU ARE A VERY GOOD SCHOOL BOY
LET'S GO SMOKE SOME CIGARETTES, I AIN'T QUITE DONE WITH YOU YET
TAKE YOUR BRAIN OFF OF THAT OLD BARSTOOL.

GAZING AT STARS IN THE PARKING LOT, WE COULD HAVE BEEN DRIVING NAILS THROUGH ROCKS
AS SMOKE CURLED FROM OUR LAST CIGARETTE.
SILENTLY WE LONGED FOR THAT OLD JUKEBOX, OUT OF LINES, LIKE TWO OLD DESPERATE FOOLS
TWO FOOLS WHO JUST HAD TO HAVE THEIR OWN WAY, AND HONEY, THAT'S THE SAD AND LONELY TRUTH.

BACK BESIDE THE GLOW OF THAT OLD JUKEBOX, IN OUR SEPARATE CORNERS, TWO OLD FOOLS
WE DECIDED TO GO ON OUR OWN WAYS, THAT'S HOW WE FOUND THE SAD AND LONELY TRUTH
THAT'S HOW WE FOUND THE SAD AND LONELY TRUTH
THAT'S HOW WE FOUND THE SAD AND LONELY TRUTH.